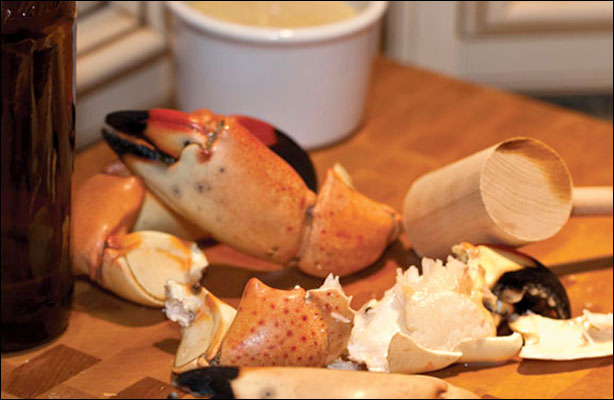 This delicacy in now readily available at your local seafood market. Only buy stone crabs fresh and ask the fishmonger to crack them for you. Use a small fork to remove and enjoy every bit of this scrumptious meat. Serve chilled with my mustard sauce.
INGREDIENTS
3 pounds Florida stone crab claws, cracked and chilled
MUSTARD SAUCE
1/4 cup mayonnaise
3 tablespoons Dijon-style mustard ?(For the mustard fan, add more if needed.)
INSTRUCTIONS
Mix together mayonnaise and mustard for dressing.
Place the chilled crab claws on a large serving plate.
Serve with mustard sauce, lobster crackers and small forks.